Lite Soy Sauce (Low Salt)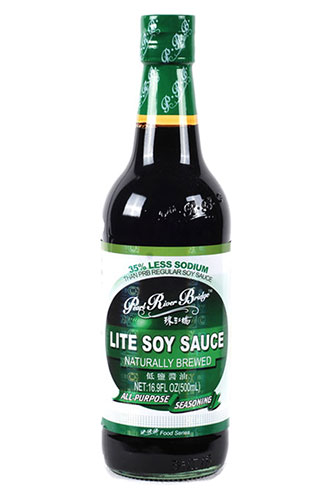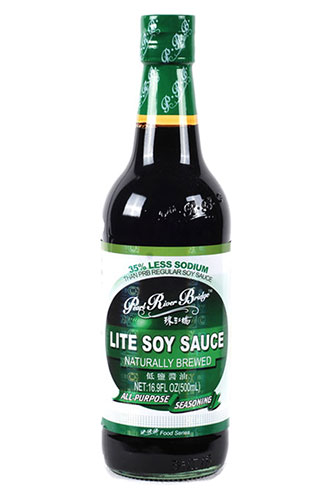 Lite Soy Sauce (Low Salt)
Pearl River Bridge Lite Soy Sauce undergoes an extra step in its production with 35% of its salt extracted after the brewing process without compromising on the natural full flavor of the soy sauce.
Use in stir-fry both in the wok and poured over finished dishes, or as as you would as a condiment or dipping sauce.
Sizes: 300, 500ml
Item #: 101125
Unit UPC:

7 22337 81832 4

Case UPC:

7 22337 80152 4

Packing: 12 x 500ml
Dimension:

33 X 25 X 27.5CM

Case Weight: 26.7lb
Cases per Pallet: 70
Ti/Hi: 14cs x 5
Note: Please distinguish between "Light" soy sauces and "Lite" soy sauces. In this case, "Lite" denotes the lower salt content, not its color profile.