Chili Garlic Sauce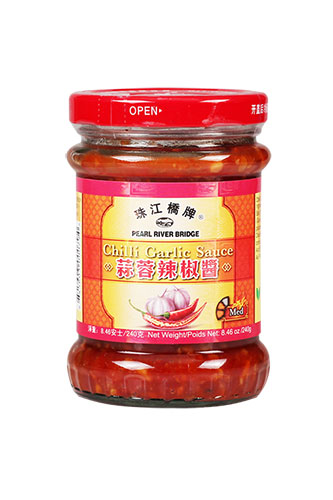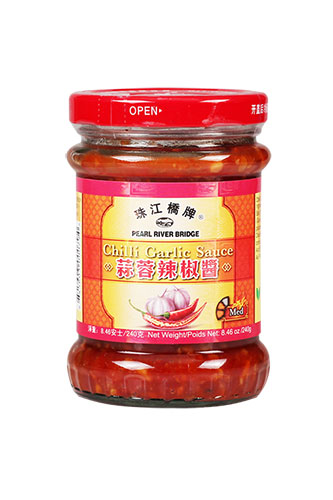 Chili Garlic Sauce
Pearl River Bridge Brand Chill Garlic Sauce is unique for its great mixture of premium chill and garlic, and helps to upgrade the flavor of your chill dishes. Perfect for stir-frying, marinating, seafood, meat, vegetables, or serving as a dipping sauce.
Sizes: 240g
Item #: 102221
Unit UPC: 8 45603 00079 4
Case UPC: 1 084560 300074 6
Packing: 24 x 240g
Dimension: 29 X 22 X 23CM
Case Weight: 23.1 lbs
Cases per Pallet: 75
Ti/Hi: 15 cs x 5
Pearl River Bridge brand products have many unauthorized imitators. Make sure you purchase an authentic Pearl River Bridge product by looking for the Guangdong Foodstuffs Logo.